We're well into the swing of 2020, and with every new year comes new trends to watch in the fast-paced online video industry. Whether you're just starting to build your online video strategy or you're more than a decade into your multi-platform empire, driving revenue is certainly top of mind. So what video monetization trends should you be jumping on in 2020?
Digital Video Advertising Is Still on the Rise – And It's Evolving
According to a Pubmatic report, we can expect global digital ad spend to be over $380 billion US this year, rising to over $457 billion US by 2022 thanks largely to rising interest in digital video ad spend.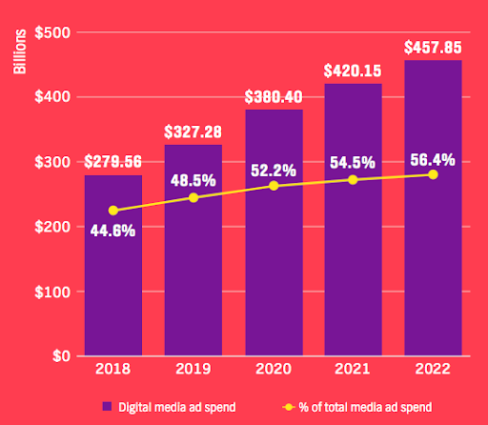 So what's driving this continued growth in digital video advertising? How does it impact your revenue opportunities?
It's not just ad spending that's on the rise; with more new platforms emerging like TikTok, new ad & content formats, and more content than ever before grabbing advertisers' attention, content owners and creators need to be aware of how their content appeals to advertisers across their entire strategy. In short, boosting your ad revenue boils down to two general factors: increasing performance on metrics like views and watchtime on platforms like YouTube & Twitch that share revenue, and positioning your content powerfully for integrations & sponsorships.
By making great content for your audience with advertisers in mind across all your platforms, the sky's the limit for increasing your ad revenue in 2020 and beyond. If you need help, you can always connect with us to help grow your audience and work with some of the biggest advertisers in the world.

Revenue Diversification is Easier Than Ever Through Merch, Apps, and More
Content owners and creators are increasingly realizing the opportunity to diversify & increase their revenue through other growing avenues in digital, like ecommerce and mobile apps.
According to Statista, eCommerce is expected to be a $4.2 trillion market globally in 2020, and App Annie expects the app market to generate a whopping $156.5 billion by 2022.

You're building an engaged audience across one of the largest and fastest growing digital industries on the planet, why not leverage that strength across similarly strong industries and revenue streams?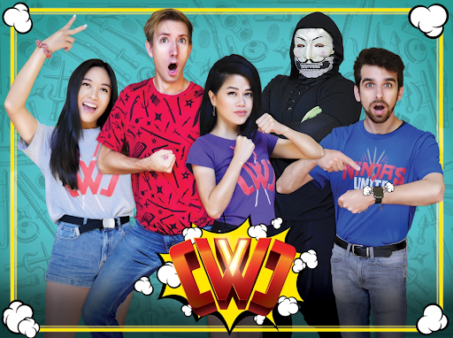 The key to success here is to tap into compatible business models to make the experience seamless, authentic and unintrusive for your fans. Have a memorable moment that your fans have turned into a meme? Help them extend their fandom with their friends through apparel.
Not only does diversification add new ways for your audience to support your content, it extends your brand into new platforms and arenas like the app store and even the real world.
Direct to Fan Monetization Has Limitless Potential
Millennials in the U.S. alone are spending upwards of $200 billion every year, according to Forbes, and 62% of them consider social interaction a key to their customer loyalty. We can see this power on live platforms like Twitch, Mixer, and YouTube where "tipping" in its many forms can be a key revenue driver for streamers, simply based on their engagement with their fans and the communities they've built.
The emergence of platforms like Patreon in the past several years has cracked this revenue opportunity wide open for many content owners and creators, giving way to potentially limitless options for the monetization of exclusive content and experiences.
Finding the right video monetization trends for your content can feel like a shot in the dark, but with the right help and an eye to the industry it can be an exponential growth factor for your business.