How to grow your social audience? Whether you're a creator or a business, your brand is a precious asset. It's your reputation with your growing audience, and you strive to keep it authentic and aligned with who you are. If you're releasing videos or content on any platform and trying to build a following, your brand is certainly top of mind.
Interestingly, consumers & audiences are also increasingly careful about the brands and creators they follow – so what's the secret to winning over a young digital viewer? A key consideration often goes unnoticed…
It's Good to Do Good
We've all seen the trends:
Ethically Sourced
Sustainably Produced
Biodegradable
Zero Emissions
These buzzwords aren't just a sudden change in how brands are making their products or operating their companies. They're signs of an important and revealing shift in thinking to meet the growing demand from consumers and audiences about the brands they watch & engage with. It's young, digital-first consumers that are really driving that shift.
A recent McKinsey study shows how Gen Z consumers in particular "leave differences behind to mobilize around causes they believe in."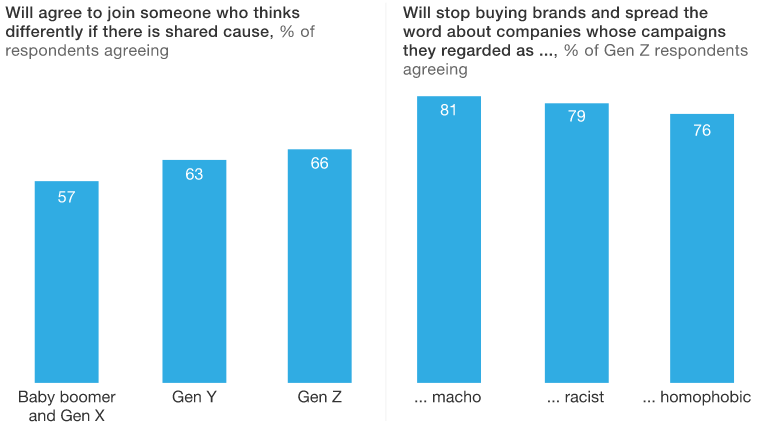 Socially-conscious consumerism, as it's been coined from over 30 years of research, describes this growing movement that asks brands to stand for more than just their product, but for causes like social and environmental good. It's now an integral part of how we think about the products we buy, the brands we engage with, and the content we enjoy.
When it comes to your brand, showcasing what you stand for in your videos can be the difference between someone watching your content vs. a competitor's.
So How Can Social Good Translate to Your Brand?
It might sound daunting if it's not already part of your strategy, but here are three easy ways you can integrate social good into your content:

1. Choose Something You're Truly Passionate About, and Talk About It To Grow Your Social Audience
We all see something in the world we want to change for the better, whether that stems from the illness of a loved one, from a growing heap of garbage at the edge of your city, or from something more personal to you or your company. What you choose really comes down to what you care about, and what you believe you can talk about. The key is that it needs to be authentic to you and your brand.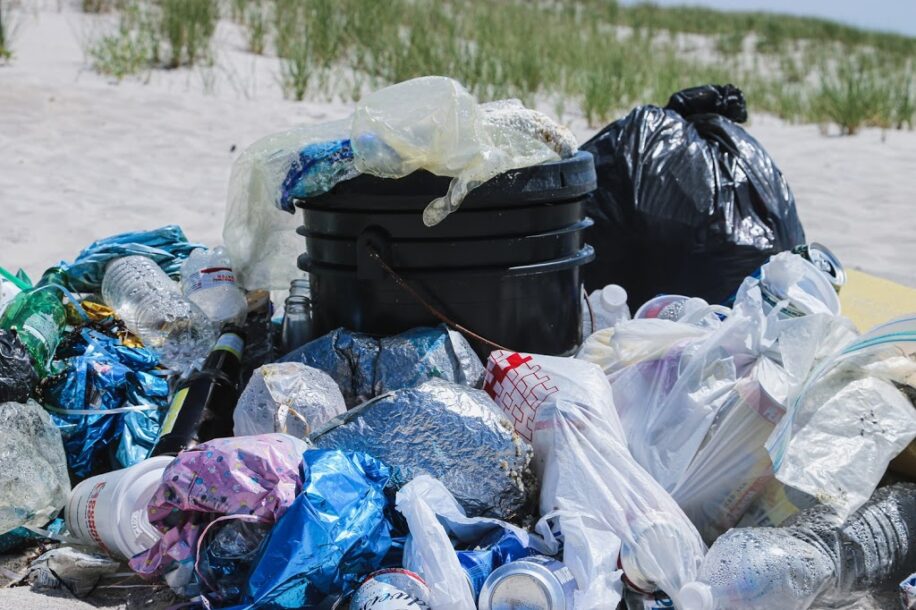 Who knew garbage could be recycled into great content that inspires change?
Dedicate a video or a segment about the topic, and engage with your audience in a way that aligns with your brand. The more you stay true to yourself, the more it will resonate with your followers.
2. Put a "Social Good" Spin on Your Regular Content
Your fans are attuned to the kinds of videos & series you make, so putting a socially-conscious spin on your bread-and-butter content can subtly communicate what you stand for without dropping your viewership. In fact, it's also arguably the best way to inspire others to follow your example while also generating some very shareable results.
A great example of someone who does this well is BBTV partner Big Daws: a positive-minded comedian and prankster who's had great success integrating his passions for good into his man-on-the-street style segments.

This video starts with a generous tone, giving Air Jordan sneakers to random people that pass him on the street, but soon he flips the concept on its head as he gives more practical shoes to needy bystanders. This brilliant extension of his prank-style format gives his audience a glimpse of what he stands for (helping the homeless) without straying from the norm or breaking their attention.

3. Take Part in Something Bigger
Whether you're live streaming gameplay to support children's healthcare as part of Extra Life, or taking a moment to support the #WomensEqualityDay conversation on Twitter, the movements you participate in can add up incrementally for your brand in the minds of your audience. These conversations are always ongoing, so it's a great practice to keep an eye out and engage where you can.
If you're thinking about how to grow your social audience, no matter your following size, it's important to remember that your brand represents something unique: influence. It may be a clichéd term, but it's a rare power that isn't just good for making a living, it's good for making a difference.
Why Do We Care?
BBTV is a Quadruple Bottom Line Business that measures success not just by financial performance, but also across social, environment, and people KPIs.
Learn more about BBTV's Quadruple Bottom Line.
Also, BBTV cares about your success as a content creator. Connect with us to see how our channel growth team can take your reach and engagement to the next level.