In our August edition of BBTV Staff Picks, three expert BBTV team members share their favorite content from creators in the BBTV network. Below, they highlight why these picks produced such exceptional content, including valuable insight and tips from the creators themselves that you can apply to your strategy.
Alex Melton: Stephen Woodruff, Manager, Domestic Content Partnerships
My monthly pick is Alex Melton, cover song guru and multi-instrumentalist. Alex's love of pop-punk & country shines in his well-produced videos which have garnered millions of views. His 'If Blink 182 Wrote' series is a continued favorite of mine. He continues to push the boundaries of cover music by blending sounds and genres flawlessly.
"The songs I choose have to be somewhat upbeat, and usually in a major key: those types of songs are the easiest to convert to more of a pop-punk genre. I've always had an appreciation for "A Thousand Miles" – it's beautifully written and arranged. I can usually tell within the first hour of opening a session if it's going to be a song that works, or if I need to shelve it and revisit later. This one felt great almost immediately, once some of the guitar parts started coming together."
In this video, Alex forges the soundtrack with millennials' memories, creating a warm and comforting nostalgia for his viewers. The genre-flipping content he produces keeps the spirit of the original song unblemished while transforming it with his own style.
Normally when Alex shoots his videos, he's in his home studio in a controlled environment.
For his Vanessa Carlton cover, he salvaged an old pallet and strapped it to the roof of his Mini Cooper. His idea was to find a tall structure, like a parking garage, and try to capture a performance during a beautiful sunset. His drone captured 100% of the footage for the video, using locked-off shots of himself against the sunset, combined with a 360-degree tracking shot of the drone circling the car while playing along to the audio.
Alex chose a perfect setting and stage for his video complementing his impeccable Vanessa Carlton cover. Take a peek at Alex's binge-worthy covers; a great place to start is his 'Goin Country' playlist.
TrumpSC: Mark Funston, Head of Marketing
As a person who plays casual video games to unwind, I've been following TrumpSC for a number of years now. He's my pick of the month!
While I don't play Hearthstone anymore, TrumpSC's approach to strategy games as the "Mayor of Value Town" is something that always resonated with me as a player. He also doesn't take himself too seriously, which I can appreciate as his content is always good for a laugh or two.
Casual games like Hearthstone have grown to be very popular on YouTube, Twitch, Facebook and other platforms, and fan bases are growing alongside the industry, particularly on mobile games. Mobile games are anticipated to grow past $90 billion in revenue by the end of this year, representing approximately more than half of the total gaming industry.
We realize that creators are a really big part of this economy, and it's why we work with creators to develop mobile games for their fans. It's a great way for creators to engage with an audience while expanding their business.
One of the best parts of his content is how he dives into game updates so new and experienced players can get his thoughts on expansions, like the latest United in Stormwind set in Hearthstone.
Melodicka Bros: Thais Cavalcante, Creator Growth Specialist | YouTube
My pick is the Melodicka Bros, two Italian brothers that create unique music and are some of the most creative people I've ever met. Can you imagine someone turning "Chop Suey" from System of a Down into really happy music? Or "Barbie Girl", from Aqua, into something emotional?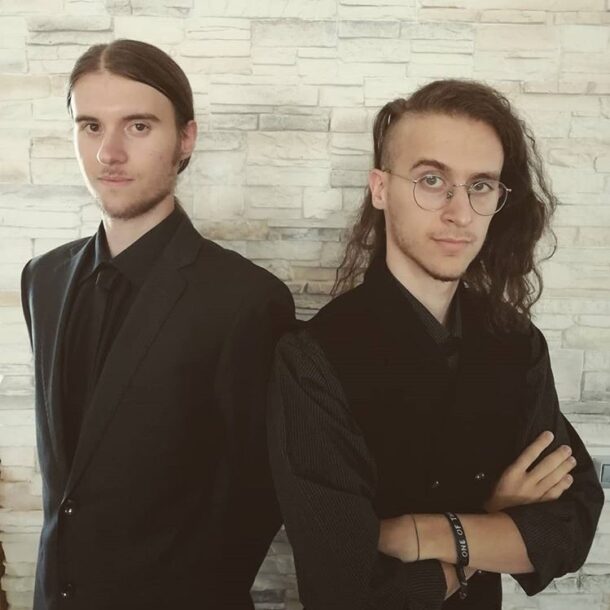 The Melodicka Bros are an amazing example of how you can be super creative with your videos on a low budget. That includes experimenting with lighting, storytelling, and editing, which they explain here in this video. Besides their creativity, they also introduce how you can collaborate with other creators without being in the same place, seen here and here.
Another important aspect for these creators is the Channel Growth sessions, used to help them better understand their subscribers. One question we ask is:
Which genres and types of music resonate better with their current audience and potential audience?
For their niche and content type, which takes a while to produce for, it's crucial to be assertive in their ongoing content strategy.
The Melodicka Bros have a special place in my heart because they were the first music channel I worked with. I'm always proud to see that they are constantly open to learning new things, and putting everything we've discussed during our sessions into practice. They're also hilarious! I'm smiling from the moment I press play until the end of every single video. Their personality makes it easy to consume and enjoy their content.
Alex Melton, TrumpSC, and the Melodicka Bros all have unique content strategies that help them stand out above the rest. Sharing your knowledge, being personable, and thinking outside the box are important qualities if you want your content to resonate with viewers. Looking to boost your content and get the help from industry experts? Partner with BBTV today!