BBTV is incredibly fortunate to be working alongside black creators that authentically share their passions for sports, gaming, music, fashion, and much more. Our creator network is made up of talented and influential creators who continue to work hard to represent their communities while helping make the digital entertainment world more inclusive and diverse. Below, we're celebrating some of our talented black creators who continue to make a lasting impact by inspiring their fans and other rising black talent with their creativity and success.
Chris Staples: Professional Dunker and World-Record Holder
NBA Playmakers' Chris Staples is easily one of the best sports content creators entertaining audiences today.
From winning two Guinness World Records to hosting his very own Snapchat show Dunk Day with Chris Staples, Chris is making slam dunks on and off the basketball court! This year, he was chosen for the #YouTubeBlack Voices of 2022 Creator Class, YouTube's funding initiative supporting Black creators and artists who are hitting major milestones with their YouTube content and brands.
Want to see what Chris is up to? Check out his socials for all his fun on and off-court content. From collaborations with the top basketball YouTubers to live activations at the NBA All-Star Weekend, you can see why Chris is a beloved basketball influencer.
Nova Stevens, Model and Activist, Miss Universe Canada 2020
Model, activist, and beauty pageant titleholder, Nova Stevens is a triple threat!
This crowned Miss Universe Canada 2020 winner was the first woman of South Sudanese origin to compete at the historic pageant. Chances are you've probably seen this beauty's face across social media. Nova is more than just a beauty pageant star; she's the co-founder and a spokesperson for `Freedom March Vancouver' and 'Black Freedom Society", which work to bring awareness and give voice to oppressed black and indigenous communities. She continuously looks for opportunities to serve her Black Canadian community!
Follow Nova Stevens on Instagram to keep up with her beauty and lifestyle content and to support her community endeavors.
Jetsetter Jackie: Model and Travel Connoisseur
#BBTVFam's Jetsetter Jackie is a social media superstar!
With over 122K followers on Instagram, this Ghanaian-British model takes us through her day-to-day life and her worldwide travels. With exotic beaches and beautiful sunsets, Jackie is inspiring the growth of the African tourism industry all from her Instagram page.
Sharing her experiences with her fans gives her the opportunity to showcase all the culture and beauty that is spread across the world. We recommend giving Jetsetter Jackie a follow to see what major destination she visits next, and how she continues to grow her brand—it might spark some inspiration for your own content strategy.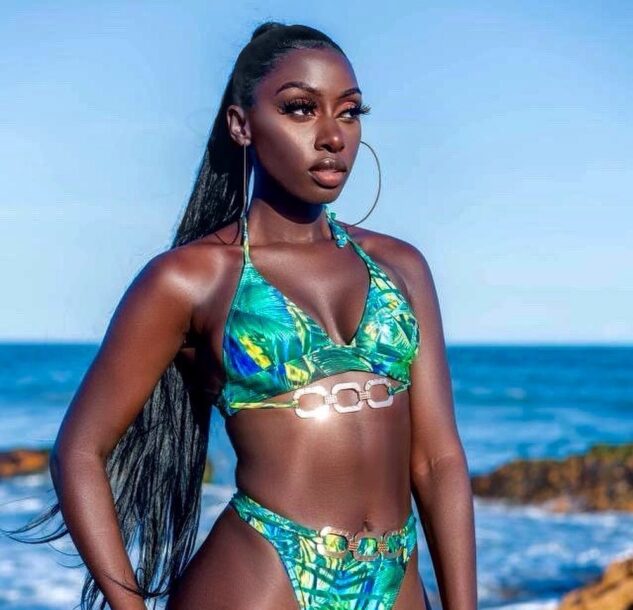 King Bo: Social Media Comedian
If you're in need of a solid laugh these days #BBTVFam's King Bo is your guy. King Bo is making a name for himself as a multiplatform comedy threat, with over 3 million followers on TikTok, over 1 million followers on Instagram and a growing YouTube channel.
King Bo started his social media career sharing hysterical skits and Shorts of overblown reactions and relatable scenarios. So, the next time your mom gets mad at you for eating in the car, King Bo probably has a video that reenacts your entire interaction—you just can't help but laugh!
GlitchxCity: Gamer, Streamer, and Music Producer
BBTV is proud to be partnered with GlitchxCity, a female, black and LBGTQ member paving the way for representation in the gaming world. She is a music producer creating music heavily inspired by gaming and pop culture, incorporating a variety of genres from ambience and electro house to orchestral and lofi hip-hop.
GlitchXCity's Pokémon remixes have helped propel her creator career with growing fan bases on Twitch and YouTube. What makes GlitchxCity a beloved creator in the gaming community is her open and inclusive approach in allowing other gamers to use her music on their content and streams for free, not putting any restrictive copyrights on her art or tracks.
Glitchxcity loves to make tunes and play games—join in on one of her adventurous streams or add one of her popular remixes to your next video.
At BBTV, celebrating Black History Month and our black creators isn't just confined to one month. Throughout the year, we aim to amplify the voices of black creators, grow their success, and provide them with the tools and support to create long-lasting and impactful content that goes beyond the view count. Chris Staples, Nova Stevens, Jetsetter Jackie, King Bo, and GlitchxCity are just a handful of black creators whose creativity and hard work have not only propelled their careers but have laid the framework for other rising black talent.