How does a country on the other side of the world from the United States catapult to the top of billboard charts, academy nominations and must-have cosmetics in North America? With catchy pop stars, a diverse movie industry, and revolutionary skin care products, South Korean pop culture is letting us know that they're not only hip, fun and colourful but also major players in entertainment, commerce, and social media. Looking to keep your video content fresh? Then you may want to take some pointers from South Korea's biggest influencers.
K-Beauty
According to Marie Claire's digital beauty editor, Katie Thomas, "South Korea's beauty industry is typically about 10-12 years ahead of the rest of the world." Since 2010, K-Beauty brands have been forming relationships with international cosmetic retailers like Sephora and CVS. According to Euromonitor, "in 2015, South Korea's beauty exports to the US grew 59%, reaching USD $207 million. Social media has propelled the growth of K-beauty in the US by turning skin care and makeup routines into creative outlets for self-expression." These stats combined with the power of beauty influencers on audiences and consumers makes K-Beauty an increasingly important area of attention for both brands and creators alike.
Forbes highlights, "a whopping 62 percent of [women surveyed] said they follow beauty influencers on social media. When asked where they seek information about beauty products prior to purchasing them, social media influencers ranked highest at nearly 67 percent".
These rising trends point to the benefits of incorporating K-Beauty products and routines into content specific to beauty and lifestyle. Need inspiration? Here are 5 South Korean content creators in Fashion, Beauty and Lifestyle to look out for:
K-Entertainment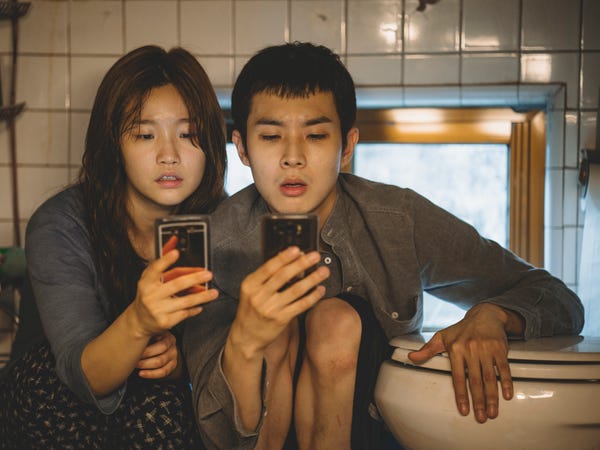 The global success of Bong Joon-Ho's thriller Parasite took audiences and film awards by storm, amassing numerous awards in 2019 and 2020 including the Palme d'Or at the Cannes Film Festival, and Best Original Screenplay, Best Foreign Language Film, Best Director, and Best Picture at the Academy Awards. The South Korean film is noted to be the first non-english language film to win Best Picture at the Academy Awards. Parasite award sweep became a phenomenon that catapulted South Korean pop culture from teens on TikTok to the world's most revered film critics. International interest in Korean storytelling has been rising in popularity since the mid-90's, making South Korea the 5th leading film market behind US, China, Japan and the UK. 
K-Pop 
Many in North America were first introduced to K-Pop in 2012 with the incredibly popular Gangnam Style. The outrageously catchy single by Korean pop star Psy became well-known for hitting over 3 billion views on YouTube.  A number of South Korean musicians' success in the west is accredited to two fundamental points: the increase in demand of Korean products ranging from cosmetics, and film; and the social media revolution. All of these various 'Korean wave' exports are woven into a cohesive ecosystem spreading across cosmetics, music and film with Korean actors endorsing Korean musicians endorsing Korean beauty products, symbiotically.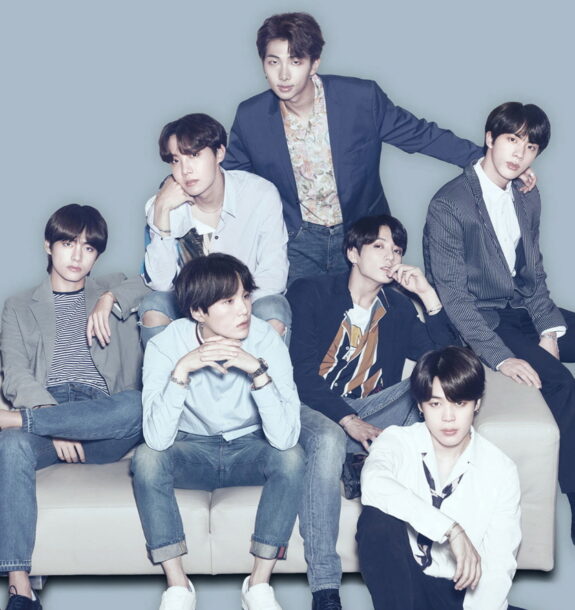 With the access to multiple streaming services such as Spotify and Apple Music, fans from across the world have access to discover new music and musicians with the touch of a button. According to Miami-born international DJ, Steve Aoki "With streaming, fans now have such a large voice, and that's how BTS really became a phenomenon — because the fans made it a phenomenon, like with the underground culture of punk and hardcore," the DJ says.
BTS emerged on the global stage in 2017 with multiple songs hitting the Billboard Hot 100, performing for NYE in Times Square and even collaborating with some of the biggest names in music such as Halsey, The Chainsmokers, and Steve Aoki. According to Vox, "K-pop has become a truly global phenomenon thanks to its distinctive blend of addictive melodies, slick choreography and production values, and an endless parade of attractive South Korean performers who spend years in grueling studio systems learning to sing and dance in synchronized perfection."
Here are 5 chart topping Korean artists that are always in the trending section.
While it may feel like modern South Korean entertainment has sprung up from nowhere, the emergence of social platforms and streaming services at a global level have helped other cultures move into the limelight. What may feel sudden is actually a natural consequence of Millennial and Gen Z audiences experiencing other cultures through TikTok, Instagram, YouTube and other platforms, and finding an affinity with these different styles and forms of storytelling. In large part to the digital video and social media movements, South Korean pop culture has a large and growing impact on the content we consume across the globe.