As video and social platforms continue to multiply, the opportunity for creators and brands to expand their reach through taking steps to build a multi-platform content strategy has steadily become more clear. By branching out from YouTube, you're not only avoiding a common pitfall of relying too heavily on one platform, but also growing your brand and online presence along with a larger and more dynamic audience.
The Long Game
Sure, going multi-platform has proven to be successful for many YouTubers, brands, and influencers, however, you should consider why your fans will want to follow you to another platform.
This tugs at an important thread in content creation and distribution strategies: are you simply recycling content across platforms or are you providing a new and different angle to your content?
The key to going multi-platform is developing a diverse content strategy that carefully considers the platforms that you choose to share your content on, and the audiences that live there. For example, if you have amassed a large TikTok fanbase and want to bring them over to YouTube, is it because you're offering longer and more engaging videos? Will it provide them a window into your daily life or operations? Perhaps they'll be given BTS (behind the scenes) content into the making of your TikTok videos. Whatever the reason, it should directly align with this principle: when your fans see a clear benefit to following you to another platform, they're significantly more likely to do so.
Why Build a Multi-Platform Content Strategy?
In the ever-changing industry of online video, ensuring your content lives on various platforms may bring you peace of mind in the long run.
By having your content on each platform feed into each other, you're bolstering awareness for your brand while growing your audience – all of this also leads to better monetization opportunities. For example, if you've uploaded a 30 minute YouTube video, you may want to create a short teaser that you can share on Instagram and other social platforms to promote it. Not only are you creating a holistic content cycle but you're also attracting new viewers to follow you to the next platform where you might be activating sponsorships or showcasing your merch line.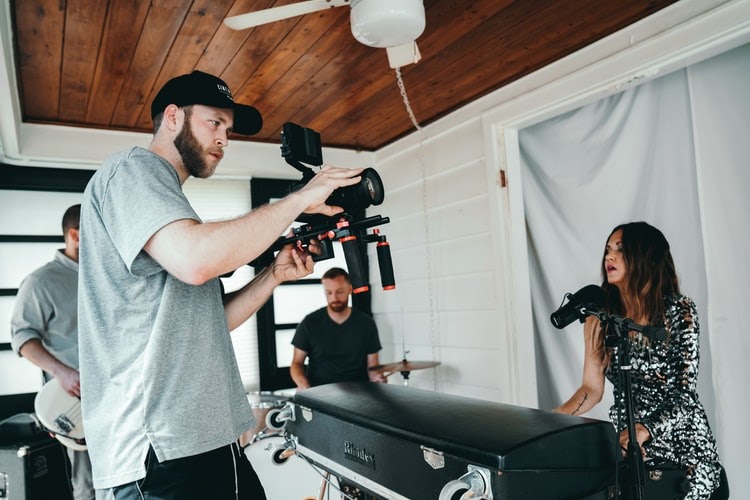 Before you even begin filming your video, you should consider how much bang you can get for your proverbial buck. For example, if your YouTube channel is dedicated to instructional cooking shows, how can you incorporate live streaming, BTS, and blooper reel content that can be repackaged for both short and long-form platforms?
New video platforms are getting their footing with additional monetization opportunities for creators & brands much like YouTube. And the arrival of short-form video platforms, like TikTok and Quibi, are raising tons of interest from audiences and advertisers.
So in this series on building a solid multi-platform strategy, we're highlighting four popular platforms and apps that are allowing YouTubers to stretch their talents, and providing brands access to some of the most engaged audiences right now.
As we highlight the benefits and the platforms that support this strategy, consider:
How can you make your content strategy diverse enough to be successful across various platforms?
Are you considering different formats for the same piece of content, that cater to specific platform audiences?
And finally, can this platform drive success for your content? 
BBTV can help in creating a multi-platform strategy that'll improve your reach and engagement. Get in touch with our team to see how we can support you.
Stay tuned! Our next article will highlight TikTok's emergence as a major player in short form social video.