Navigating copyright for music has been difficult for YouTube creators for as long as the platform has existed. There are few things more awkward than a silent makeup tutorial or a gameplay video that's clearly missing some background music that was removed due to copyright, so how do you avoid that situation? Royalty-Free music is the obvious choice for low subscription costs and vast libraries at your disposal.
To take the guesswork out of copyright, we've broken down some of the best royalty-free sources for giving your videos the music they deserve.
The Sources
The easiest way to avoid the headache of a copyright claim is to use royalty-free music. You might think royalty-free music consists of five tracks of someone playing the harmonica, uploaded to an unknown website, but royalty-free music has come a long way in recent years. Similar to the advancements in editing tech, royalty-free music has also become more high quality and now there are entire companies dedicated to providing content owners with quality music they can use in their videos, stress-free. Let's take a look at some of those options.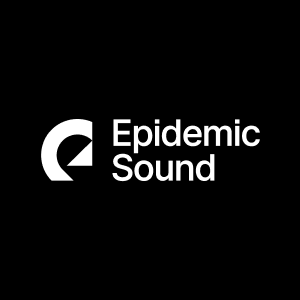 Simply put, Epidemic Sound is one of the top royalty-free music providers as well as one of the most trusted. Founded in 2009, Epidemic offers over 60,000 royalty-free tracks from music to sound effects all of which can be used on YouTube, Facebook, Instagram, Podcasts, and Twitch. Epidemic Sound has a subscription fee of $15 a month but you can try it free for 30 days here. BBTV also offers the platform as one of our services for partners.
With Epidemic Sound you can take the tracks apart by downloading them in stems to make your own individual sound, and all you have to do is put the appropriate link and credits in your video description and you're copyright free. The platform has been trusted by creators and companies alike, from Jenn Im to Netflix.

Learn more about Epidemic Sound

Made with creators in mind, Thematic is the newest royalty-free music platform. The brainchild of Michelle Phan, Thematic was released in tandem with her return to creating YouTube videos. Thematic is free to use and provides users with a constantly updated playlist of music from new and popular artists. Thematic is based on the give-and-take nature of creators and artists, where creators need music for their videos and artists need to promote their music. Thematic specifically features music tracks, and playlists rotate often as older music is removed and newer tracks are released. Currently, Thematic music has only been cleared for use on YouTube and Instagram.

Benjamin TISSOT, a Composer and Musician based in France, created Bensound to offer his own compositions to creators and video makers. The songs are organized by genre and can be downloaded and used under the Creative Commons license, meaning all the songs can be used as long as you provide the appropriate credit. There are some stipulations to using Benjamin's compositions such as the "NoDerivs" clause which does not allow for remixes or additions to his music. While the tracks are all free with a standard license, there is an option to purchase further licensing or "Pro" licensing which will allow you different options, such as use without attribution, based on a tier system.
All of these platforms are great sources for music that will help ensure you're walking on the right side of copyright. Your platform choice largely depends on your personal preferences and the type of content you're making. Whatever the choice, royalty-free music platforms are used by the singular content owner and the larger media brands, leaving the worry of copyright and licensing behind you.
Looking to boost your viewership and grow your channel? Learn how optimizing your metadata can make a lasting impact on your YouTube channel's performance.
BBTV offers a variety of creative, design, and strategic services to help creators protect, monetize, and engage with their content. Become a BBTV partner today and connect with our team to see how we can help protect your content.