For content owners who rely on being able to get outdoors, collaborate with others, discuss sports, pop culture or many other things, it can be challenging to come up with new content and keep your audience engaged during COVID-19, and physical distancing. This is at a time when digital content viewership is seeing significant increases, due to more people being at home, and Nielsen even predicts an increase of 60% or more.
This rise in viewers on streaming and digital video platforms means that audiences are going to be craving new content more frequently, so it's a good time to post more frequently than you usually would.
But, if your usual content creation has been interrupted, what can you actually post? We have offered 3 suggestions for how to keep your audience engaged during COVID-19.
Share Your Skills
One way some individuals are responding to the situation is through sharing their skills and passions to help others, and they're doing so through a variety of imaginative methods. This includes livestreaming science classes, like creator Mark Rober. Or authors, such as David Walliams, are hosting live storytelling sessions. Others are using their channels to keep us active, such as Robin Gallant, or Kayla Itsines who is adapting her workouts to match our current at-home situation. A number of musicians are also hosting virtual concerts online to entertain us and keep our spirits up.
If you have a hidden passion or skill that you've never shared, now might be the time.
Create an entertaining and informative video that encourages fans to take part in an at-home activity, such as cooking, crafts, home decor or music. The "#withme" campaign on YouTube, which encourages creators to share everyday activities at home using this hashtag, shows there's interest in this type of content. Videos with "#withme" in the title have seen a 600% increase in daily views since March 15th.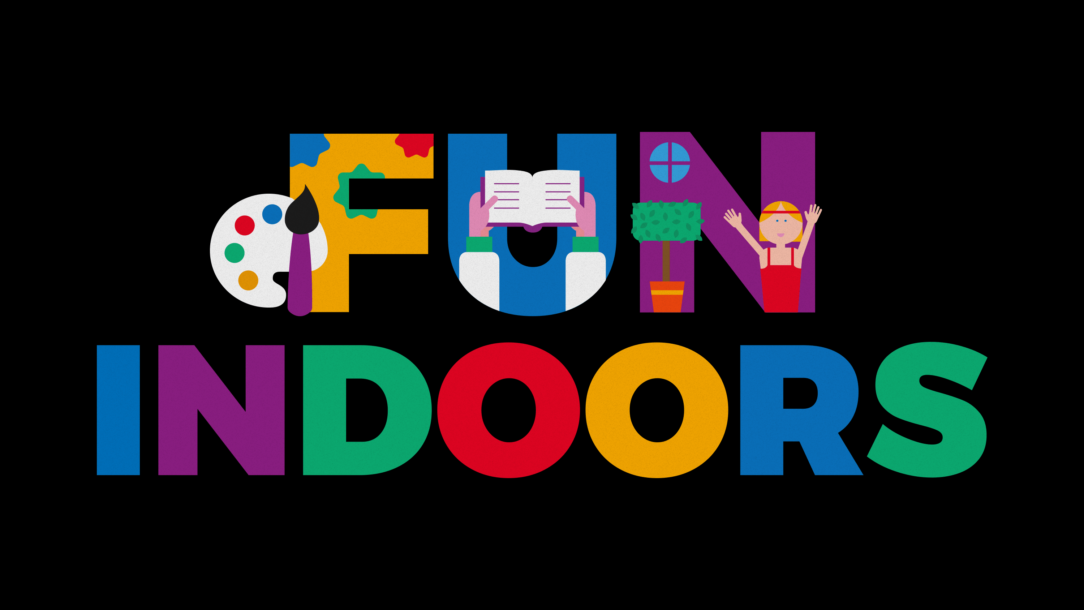 Here at BBTV, we have launched the #FunIndoors Movement to raise funds, awareness and positivity in support of Doctors Without Borders. You can take part by making a short video showing how you're making the most of your time inside. Get involved today!
Change up Your Content
Another option is to use this as an opportunity to give your audience behind the scenes access into some of the ways you usually create content for them. For example, creator Cole Walliser recently held a 2-hour YouTube live stream, where he showed fans how he edits and creates the GLAMbot footage along with answering their questions. This is different from his usual pop culture entertainment content, but he recognized the potential to share an educational-style video that his fans would enjoy.
Creators have access to an engaged audience who really connect and resonate with you, so if you want to do something but aren't sure what then don't be afraid to get your audience involved!
Why not encourage fans to share their thoughts and suggestions in your comments? Or you could post a poll on your Instagram Story. Ozzyman Reviews recently responded to a fan request and shared his review of the way citizens and governments are handling coronavirus by providing his commentary on global news content. He focused on being educational, while maintaining the signature humor and upbeat style he is known for.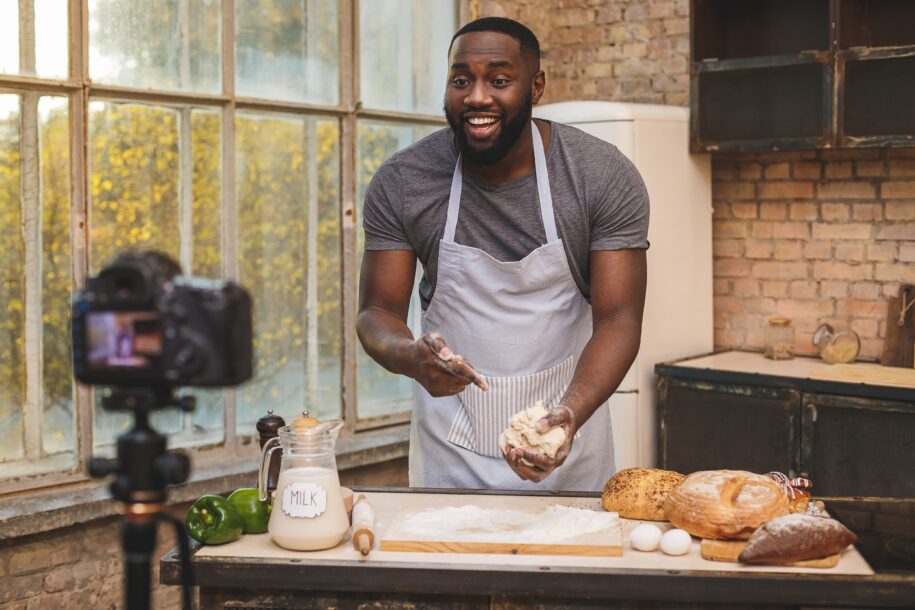 Host a Virtual Collab
Finally, consider connecting with your network of creator friends for a virtual collaboration. This is a creative way to keep your relationships active. It also has the benefit of increasing your channel awareness and possibly gaining new followers, through tapping into each other's fan bases. There are many topic options for you to try, for example Bon Appétit released a video of the stars all cooking virtually from their individual home kitchens. If cooking is not your thing, you could get together to give your review of the shows you've been bingeing or have a simple interview style Q&A.
One great thing about being a creator is that you are able to build truly authentic relationships with audiences, through providing an unfiltered look into your life.
Alternatively, viewers might feel more connected to you if you have a virtual discussion with a fellow creator about how you're both dealing with the situation.
Overall, while it may be natural to want to produce more content to keep your audience engaged during COVID-19, we understand that it's a confusing time and you may not know the best way to move forward. The main thing to note is that you are not alone in this and, in fact, Natalia Taylor recently shared a video discussing this confusion. These are uncertain times for everyone around the globe and there is no one size fits all answer. So do what you feel is right for you and your channel, and hopefully take some inspiration from all the great examples we have seen of people using their platforms to spread positivity and awareness at a very unique time. 
BBTV has made it a priority to support content creators during these uncertain times. Connect with our team and become a partner with BBTV to see how we can help you keep a strong relationship with your audience.
Why not also use the time inside to step back and look at building a multi-platform content strategy?