What BLM, Pride Month, and COVID-19 has taught us about intersectional activism and allyship.
Over the last few months, the state of the world has arrived at a crucial crossroads, where we can collectively decide how to proceed as a global community. COVID-19 has restructured how we live in our daily lives, while the continuous efforts for racial equality have reached a critical moment that can no longer be ignored by governing bodies and private citizens. These events have further unfolded during June, which is also highlighted as Pride Month to celebrate the LGBTQ2SA communities. 

Pride Month, originally sought to commemorate the Stonewall riots that occurred at the end of June 1969, has evolved into a global celebration of LGBTQ2SA individuals and communities. This year's Pride celebrations may not include the brilliance of the parades and massive crowds that we are accustomed to, but it offers an opportunity to reassess the activism that is at the heart of Pride Month's message. While we celebrate how far marginalized communities have come, it's also a moment to understand how important intersectionality is when we discuss activism.

Intersectionality: The interconnected nature of social categorizations such as race, class, and gender, regarded as creating overlapping and interdependent systems of discrimination or disadvantage.

OED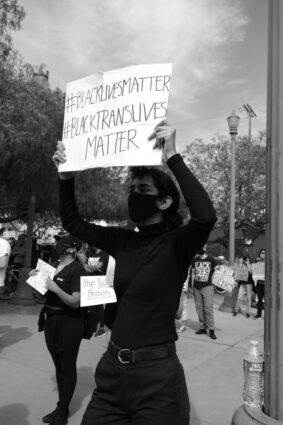 How we respond and act in the face of COVID-19, to the Black Lives Matter movement, and how we uplift LGBTQ2SA communities are choices that are not separate from each other. In this video by NowThis, Stonewall's significance is explained as a 'riot' against police brutality, with protestors largely made up of people of colour.
And while COVID-19 can seem separate from queer and racial discrimination, it simply isn't. CDC states "long-standing systemic health and social inequities have put some members of racial and ethnic minority groups at increased risk of getting COVID-19 or experience severe illness, regardless of age".


This moment is making clear that the importance of celebrating, living, and protesting with an intersectional approach is crucial if we want our communities to become healthier, more just, and more representative.

With this in mind, we're celebrating creators and organizations below that are doing more than lip service during Pride Month and/or for racial justice. Here's to the innovative minds that are helping us move forward, together.

Brands Making A Difference
While in-person parades are not being held due to COVID-19 related restrictions, Logo TV launched a live stream to celebrate Pride and StoneWall Day. The tribute included celebrities and icons from the LGBTQ2SA communities, along with allies such as President Barack Obama, and in partnership with brands such as WarnerMedia, Nasdaq, Logo, and Pride Media. The video above collects all the featured stars' intimate details of their own first Pride celebrations.
YouTube's approach to intersectional activism can be seen by a new explore page dedicated to content addressing Pride, racial injustice and activism. From series that explore racial injustice to children's educational videos and content from popular YouTubers sharing their personal stories, the new explore page is a great resource for everyone and a celebration of its diverse creator community.
Absolut Vodka: Consistency to the Cause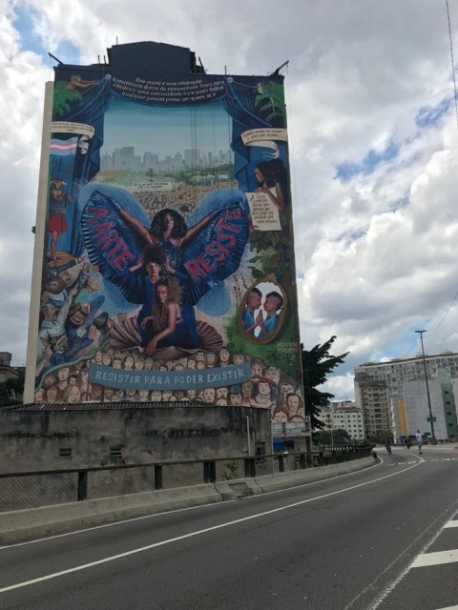 Absolut has openly supported the LGBTQ2SA community since 1981. They have shown consistency in their messaging and support throughout the years and are also willing to keep learning and evolving in their understanding of the movement. In 2017, the brand worked with Linn da Quebrada e As Bahias e a Cozinha Mineira, three trans women of color who are musicians in Brazil. They invested in creating a music video, events to launch the song, and created a huge mural in the center of São Paulo. In 2018, the brand wrapped two London buses in a rainbow print and allowed passengers to donate to Stonewall by tapping their smartphones on the back of the seats. 
Thrillist's "Send Foodz" series supports local LGTBQ-owned restaurants in their video "Tim and David Order From LA's Best LGBTQ-Owned Restaurants for Pride"
Putting your fork (and money) where your mouth is becoming a relatively new and popular way of supporting local businesses that belong to marginalized communities. Influencers and content creators have been posting their favourite black-owned and LGBTQ-owned businesses that need our love and support too. The next time you're aching for some fast food relief, try one of these options instead.

Creators To Watch
BBTV's Arielle Scarcella has tapped into IGTV to kickstart a #MeetTheLGBT series, sharing stories of people who inspire her in the LGBT community. The aim is to focus on ideas, interview guests from all different backgrounds to find commonality in an uncertain time.
Jazz Jennings is a trans teen sharing her story on her YouTube channel. Her content is super engaging and an important step in representation for trans lives.
Bretman Rock is a Queer POC that is super outspoken yet full of sass with a great sense of humour. He's the ultimate beauty star and landed his own product line.
Kat Blaque is a black trans woman who makes videos on race, gender and social justice. She does an amazing job at making heavy content more accessible!
Jade is a comedic YouTuber that uses her humor to shine light on the everyday struggles for the LGBTQ2SA and BIPOC folks. 
YouTube and other major social video platforms are becoming instrumental in the movement for equality, from offering silenced voices a platform to share their stories to providing resources for those looking to further their own education. Creativity surges during difficult times, and while we've highlighted a few creators and brands that are taking part in the global movement, there is currently an endless stream of content being shared. We encourage you to be open, share and be a part of this crucial moment.